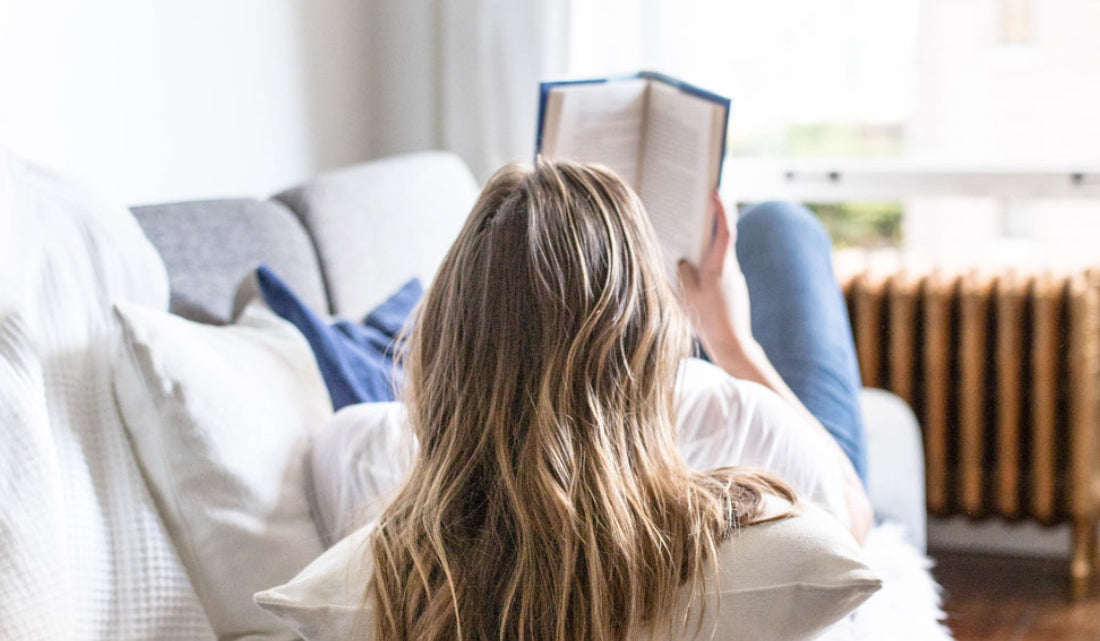 Screen-free hobbies to help you relax
The last two months have been quite literally non-stop for me. Christmas, turned into New Year, which turned into us packing up our house and moving two weeks ago. When I'm busy, the tendency to feel stressed definitely creeps in.
One slightly positive side effect of being busy is that I've been on my phone a lot less. Although this started purely as a coincidence, having less screen time, has actually made me want screen time less. Instead of spending my free moments scrolling I've been embracing, pre-smart phone hobbies. I've been rediscovering some creative pursuits that as well as being fun, actually help me relax and switch off, so when bedtime comes I'm not still wired. I thought I'd share a few of the pastimes I'm loving right now:
Playing the Piano
As we are staying with my parents for a few weeks, I've had the chance for the first time in years to regularly play the piano. I played almost daily through my childhood and had forgotten how much I love it. It takes much more focus now that I'm out of practice but the experience of creating music with nothing but your fingers and the keys is a special kind of joy.
Colouring Books
A friend bought me The Fashion Colouring book a few years ago and I love it! Sometimes I actually sit and colour with my children. It's so much more creative than it gets credit for and there's no question it's a relaxing experience.
Painting
I have always loved painting but the last few years it's been pushed aside in favour of designing, for work. The difference is, when I'm designing I always have an end product in mind. I'm always thinking about how the product will work but when I'm painting I'm completely free to create whatever, and because it's purely for pleasure I don't have to worry about the end result.
Reading
As a child I was a big reader but as I got older reading was something I stopped making time for. Ironically, although I studied English Literature at University, I wasn't a big reader in my early adulthood. I really only read for University but never for leisure and so it continued, until I became a mum when I think I started to crave the mental space that reading provides. The last few weeks in particular I've been replacing scrolling Instagram in bed with reading before I turn the lights out and it's a game changer for me in terms of switching off.
I'd love to know your favourite screen-free ways to relax.
To receive more simplicity tips and inspiration join our mailing list and get my monthly letter
Image from To Vogue or Bust