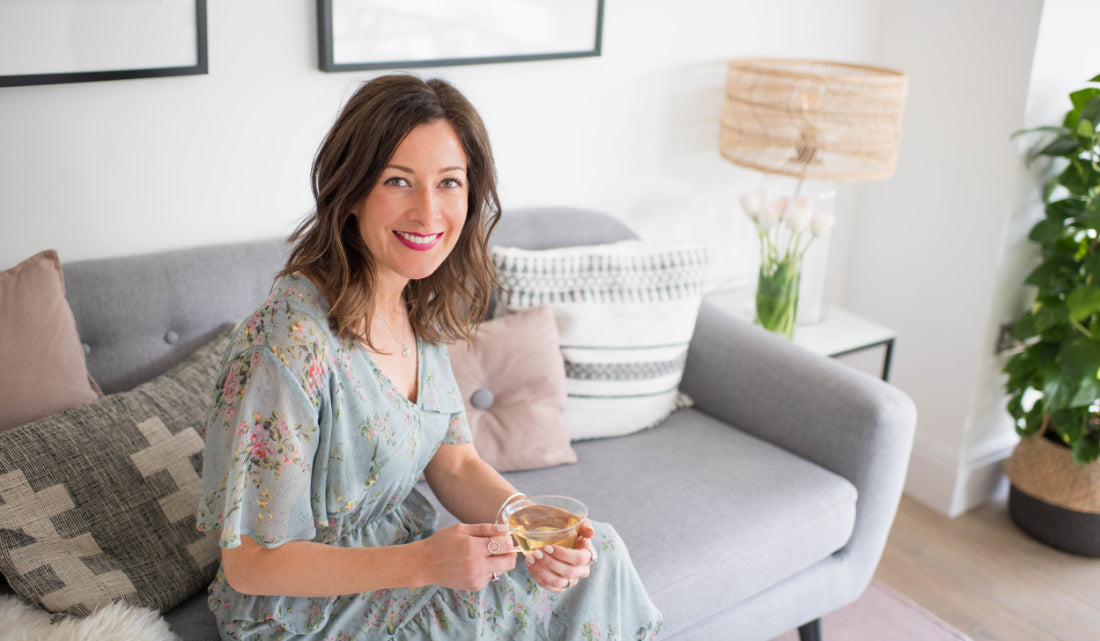 What simplicity means to me with Nikki Hill
Today I'm so excited to share an interview with the beautiful Nikki Hill, who I met at an event earlier in the year. Nikki, a Clinical Nutritionist and Medical Herbalist, gave a talk about wellness which had me engrossed. Just being in Nikki's presence gives you a sense of calm and happiness and with her amazing knowledge of self care and vast experience helping women to heal and take care of themselves, I couldn't wait to read her responses to my questions. If you haven't visited Nikki's gorgeous Instagram page yet be sure to check it out.
What's your favourite way to spend a slow day with no plans?
If it is cold and rainy outside – staying in my PJ's for as long as possible, pottering around the house drinking endless cups of tea, making a roast or stew and while it is cooking away - snuggling on the sofa with my boys while watching a film.
If it is sunny, we'd be going for a walk/hike in the woods. We live so close to so many wonderful walks and there is nothing better than getting out in nature – it feeds my soul and keeps my boys away from any screens!
What simple moments will you always remember?

We make Father's Day and Mother's Day really special in our house and have a few rituals that I love - always pancakes for breakfast with lots of toppings, handwritten cards by the boys and presents and then we will go on a big walk and have a pub meal somewhere. I really love these moments with just the four of us and will treasure them always.
Any go to tip for feeling organised?
I love a to-do list. I tend to write what I need to do each day and put a little box next to it and tick it – I even put mundane things like "clean teeth" – just so I can tick things and I feel like I have accomplished more!!  I also always go to bed with a clean kitchen top – it makes mornings a little more stress-free when I don't walk downstairs to a messy kitchen.

What simple meal is always a winner?

Eggs on sourdough! I make my own sourdough but if you buy it, the best tip I have is slice up the sourdough and pop it in the freezer and this way it will last longer. We always have eggs in the house so if I am hungry and need a meal fast, I will pop a slice of sourdough in the toaster, spread with butter or avocado and poach some eggs on top. This is a winning meal for breakfast, lunch or dinner. You can always make it more fancy by adding spring onions, herbs and chilli flakes on top. Or if I have more time I'll cook some spinach or roast cherry tomatoes to have with it.
What's your favourite way to unwind at the end of the day?
A long soak in the bath with magnesium flakes (great for relaxing muscles) and my sleep time bath and body oil. I'll light a candle, put a face mask on and listen to music or a podcast! Absolute bliss.

What does simplicity mean to you?
Slowing down, de-cluttering your surroundings by throwing out/giving away what you no longer need or serves you, switching off and enjoying and appreciating the simple things in life – good health, good food shared with good friends, and big bear hugs and belly laughs with my boys!
As well as working one on one with clients, Nikki creates the most beautiful, teas, tinctures and oils to restore and maintain health and wellness on her beautiful website.